M
O
B
I
L
E
D
E
V
E
L
O
P
M
E
N
T
Whether it is about shopping, ordering your favourite food, saving money, hiring a cab or any other routine activity online, which device do you pick up at an instant to carry all such activities? Your Smartphone, right! Well, it is same with every one of us.
Our cellular device has emerged as a real friend in need and is playing a crucial role in simplifying our daily tasks, changing your outlook towards information. It is not at all wrong to say that technology of mobile is growing at the speed of light and the apps have become an integral part of the digital ecosystem. In fact, these apps are progressing to make ubiquitous presence. However, staying up-to-date with the latest trends of mobile app development has become order rather than merely an option. Through the journey into that magnificent world growing within our pockets, become a first class participant with our guidance.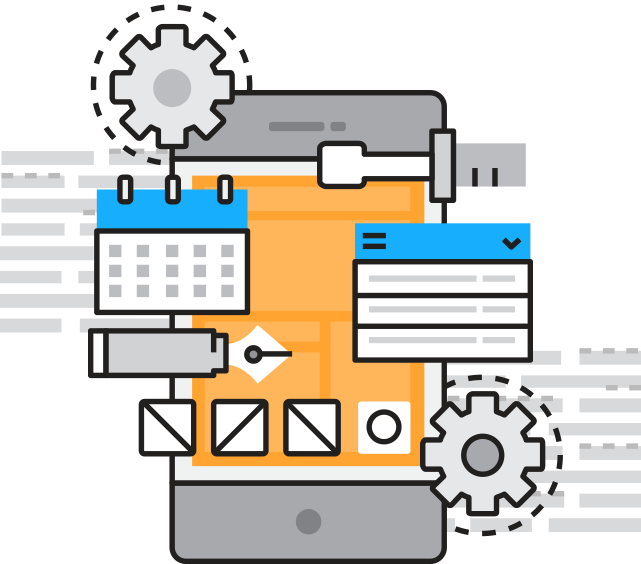 Our proficiency in MOBILE DEVELOPMENT areas lies in:

iOS & Android Native App Development

Enter the era of the digital marketing with our efficient solutions and experience.